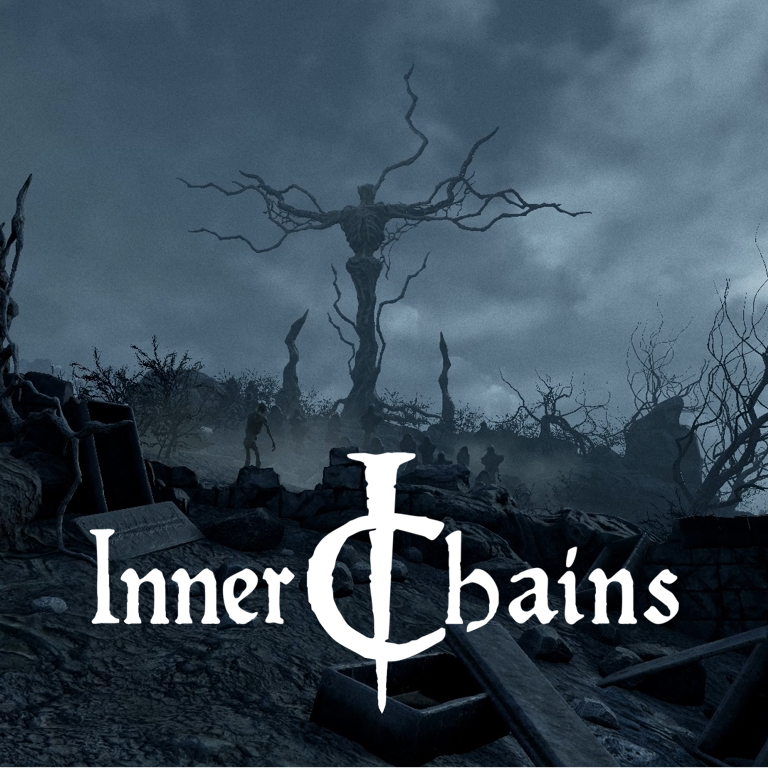 In the world of Inner Chains, you don't get to set the rules. You are just a small part of a hostile, unwelcoming universe. If you want to survive, the only thing you can do is to try to discover its secrets.

A planet. Distant future. A rock floating in space, no longer resembling what it had once been. Without human interference, nature has begun to adapt to the new conditions, reclaiming what was once taken by humans. In its everlasting pursuit of perfection, it has begun to assimilate with the abandoned technology, giving life to biomechanical beings.
Left to its own devices, man-made technology has also changed as it tried to adapt to the new environment. Evolution cannot be stopped, so a strong symbiosis soon developed between technology and nature, making it difficult to determine what is alive and what is mechanical in the world of Inner Chains.
Features
Unprecedented ways of interaction between weapons, their users and the environment.
A dark, biomechanical world where both fauna and flora lie in wait for your slightest stumble.
VR Support.
Stunning, surreal visual style.
Deadly, intelligent and challenging opponents.
Unusual locations with their own unique stories.
Dense, suggestive atmosphere of terror, magnified by the great soundtrack composed by Michał Staczkun.
Subtle thriller elements that will fill you with fear in unusual, inventive ways.
Thrilling action combined with an interesting, hair-raising story.