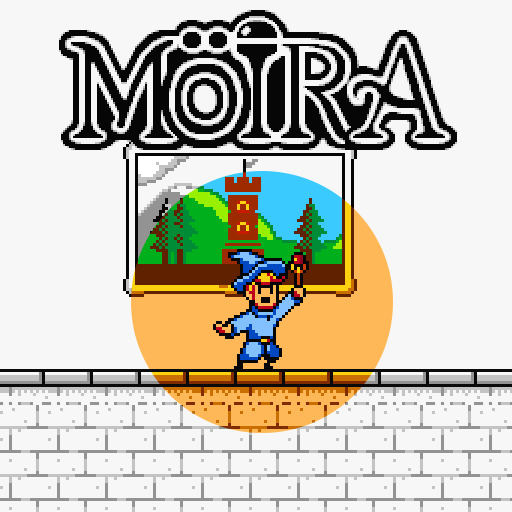 Möira is an action platformer that draws inspiration from the classic 8-bit portable games with a modern twist, memorable characters, lots of spells and awesome secrets!
You play as Rubick, an young magician apprentice who's searching for his missing master. In order to accomplish that, Rubick must travel through the Magic Kingdoms mimicking enemies' powers and learning how to combine them using the staff his old master left to him.
However, Rubick's adventure won't be easy since he's going to fight against foes so powerful that are capable of distorting the limitations and break the rules of the land of Möira itself.
Another important feature in the game is the ability to combine powers you've learned. Not all the powers are combinable, though. Some enemies will only take damage from a specific combination, so, if you ever come into trouble fighting one of the bad guys, think outside the box!