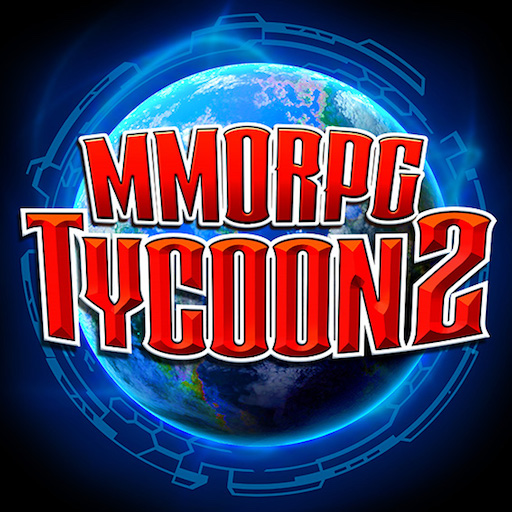 MMORPG Tycoon 2 is a single-player world-builder game about creating the greatest MMORPG of all time – yours.
Get ready for a creation and customisation game on the grandest scale, with a world as large as the original World of Warcraft.
In MMORPG Tycoon 2, you exist inside the game world as its creator, building the greatest MMO world and watching your AI players enjoy (or complain!) about the world you have crafted.
You are in control of buffing and nerfing the in-game classes. You wield the banhammer – will you use it to ban cheaters, or to troll your users? Your choices could create a great reputation, or perhaps a scandal that will bring more media coverage to your game.
In MMORPG Tycoon 2, you can be a wild game developer, as experimental as you please. Feel like building an MMORPG which contains no combat? Or maybe you want your MMORPG to be a hardcore roguelike which outright bans subscribers if they die in the game? Or perhaps you want to make a game where your players quickly reach maximum level, and then just fight each other in a massive PvP free-for-all?
It's your world to build as you like!
Create from the ground up, in a world where anything can be changed – every detail is yours to design or delegate!
Build a huge MMORPG world, with well over 200 square kilometers of territory available for use.
Free, seamless zooming from a full map view right down to ground level.
Create towns, villages, dungeons, and monster zones.
Create and edit quests for your subscribers to complete (or let your designers do that for you!)
Extensive character creation options – freely customize all of your player classes, monsters, and NPCs.
Tweak your game rules. Don't want your players to have a health bar? Get rid of it, or replace it with something else.
Your choice: Get your subscribers addicted, then raise your prices, or start charging them microtransactions – or let the game be free!
Buff and nerf character abilities at your whim – every detail is changeable.
Responsive AI player base – do they love you? Are they complaining about the game online, or petitioning you for a certain feature?