Happy Polygon studios brings you to a bite-size universe of 30 MBs with all the charm of space-exploration, Space Impossible.
Status: Early Access
Developer: Happy Polygon
Publisher: Happy Polygon
Genre:  Space-exploration
Release date: TBA
Type: Single-player, Multi-player
"In Space There is Only the Impossible to Discover."  
By Brian C.
The game is currently undergoing Early Access since March 1, 2016 with weekly or bimonthly updates for fixes and new content. Currently, the game is only available for Windows with plans for Linux and Mac in the future. The next major update is an in-game ship editor rather than making images in Photoshop for custom ships, and the next big new feature is real-time travel between points of interest on the star-map (Sept 7th). .The game offers both  single-player and multiplayer (via Steam Friends or using an IP and a password), and my experience was solely focused on the solo-player side of the game.
Space-exploration is the key word of Space Impossible as you will not colonize or visit planets. You will mine asteroids and planetoids for progression as well as for economic trade between the five factions of the randomly generated star system. The game currently only has the basics of faction interactions, but more political influence is intended for the future, and the main goal so far for players is the progression for becoming a great captain of a template vessel.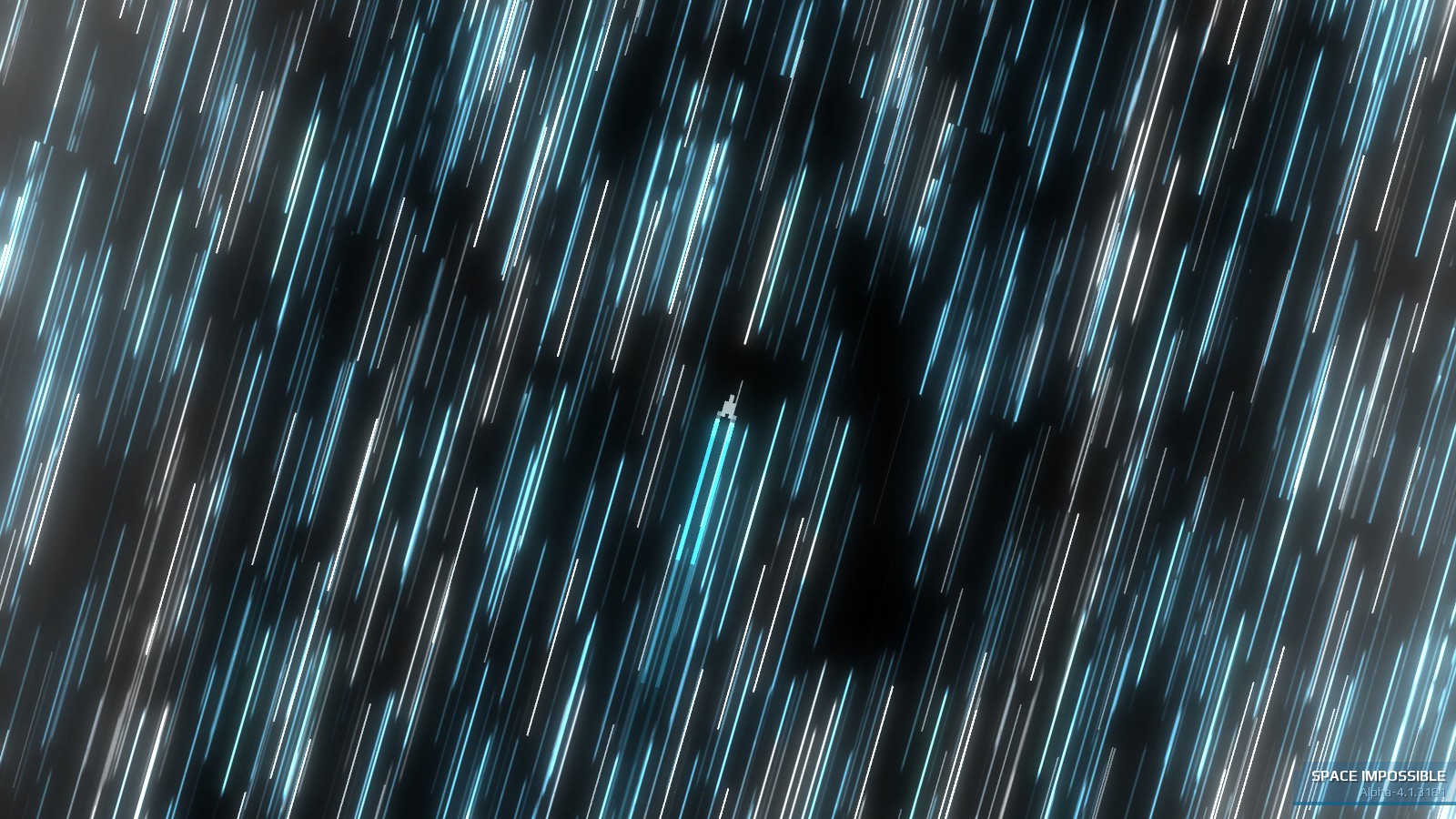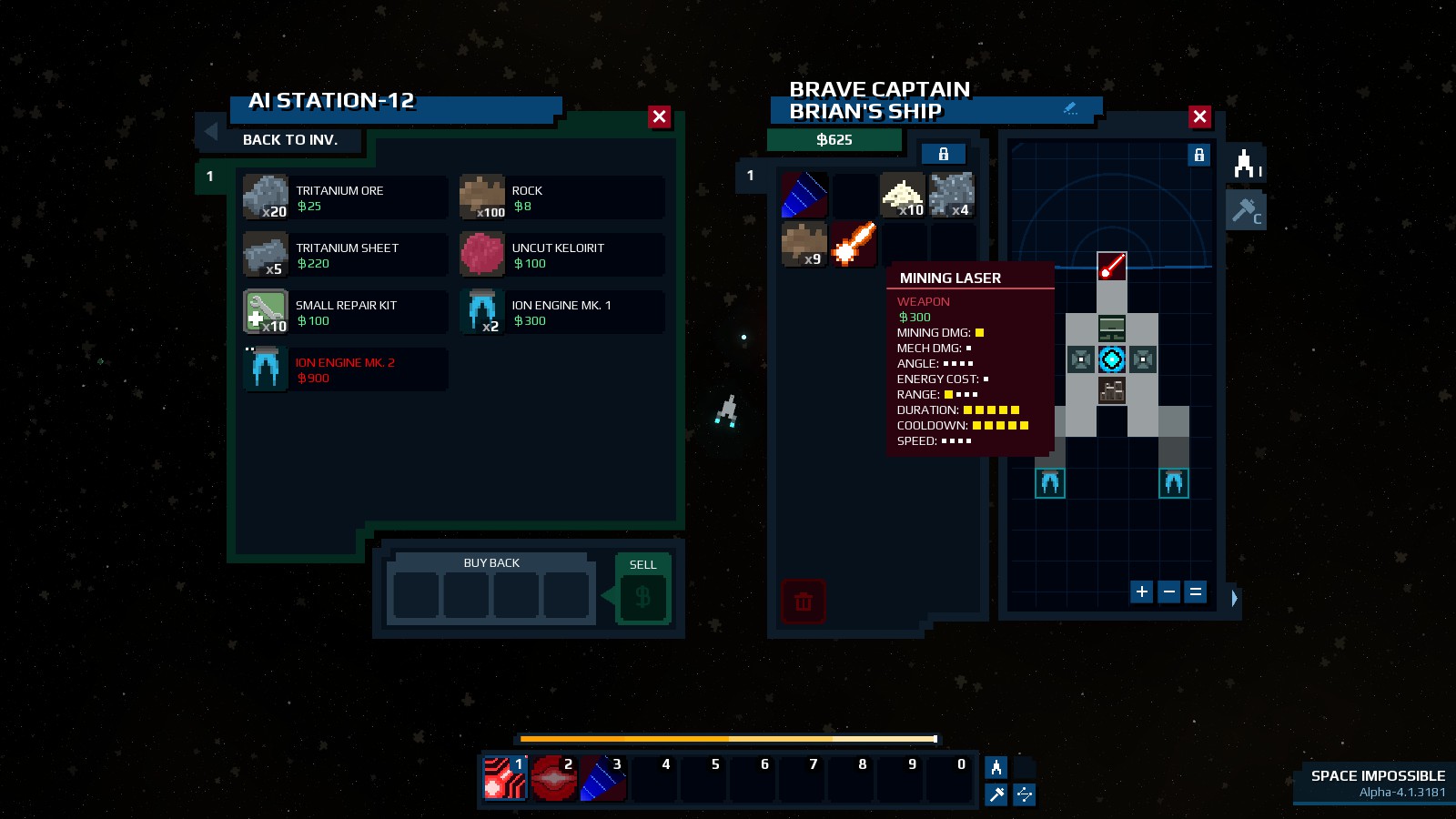 While the initial appeal may sound like a hardcore experience such as the space-sim X series or the rogue-lite and space elements remind one of FTL, Space Impossible is designed to be a more casual, relaxing game. It is by no means an easy game as combat is a difficult barrier for entry, which is limited only by its lacking ship-customization to build multiple components on the starting vessel. However, the game is forgiving with being able to retrieve the ship components from your fallen vessel and you never drop your money.
The gameplay controls may also have some nostalgia for fans of the original Atari game, Asteroids–you have tank-controls with thrusts for going forward and back with a similar friction to slow down your inertia. The mouse is used for aiming, and both the players and enemies have a limited arc range and energy bar for weaponry which requires more coordination with your ship and attacks. (There is no plan to implement a squad system to the game, but you can switch between controlling various ships.)
When it comes to the research tree, you can craft certain materials from your ship or you can build more items from the labs provided by the Space Stations. At these locations you can then build new ship templates, and upgraded tools or hull parts. The recipes are straightforward of a progression to get you back to the main game, space-exploration.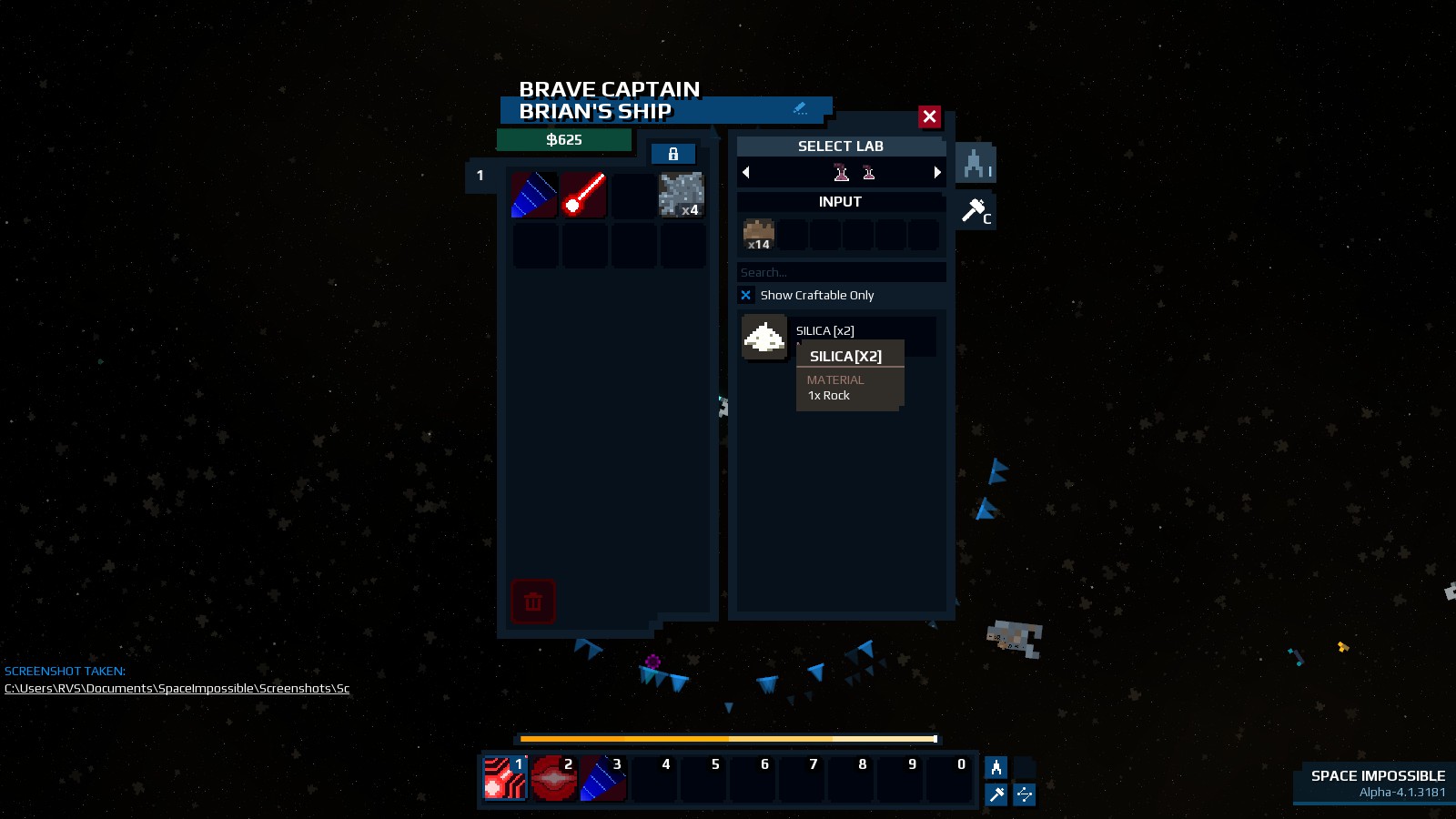 From what I have played of the latest build, the game has the beginnings of its ideas and gameplay for its future plans. As a friendly reminder, Early Access games often have an unpredictable development, which the developers of Space Impossible estimate that they will need a year until its initial full-release (March 2017). Should you want to get into the game right now know what you're buying into right now may change, and if you are undecided the developers have a prototype from ModDB to play for free.
Happy Polygon are always open to suggestions and feedback via the Steam forums' page, email, twitter and Reddit. The current asking price is $7.99 or your regional equivalent, and as the game reaches its full-release will increase its price to what the developers believe is the price for what you get.
The game was previewed by Brian C. (The Schmaltzy Cynic).