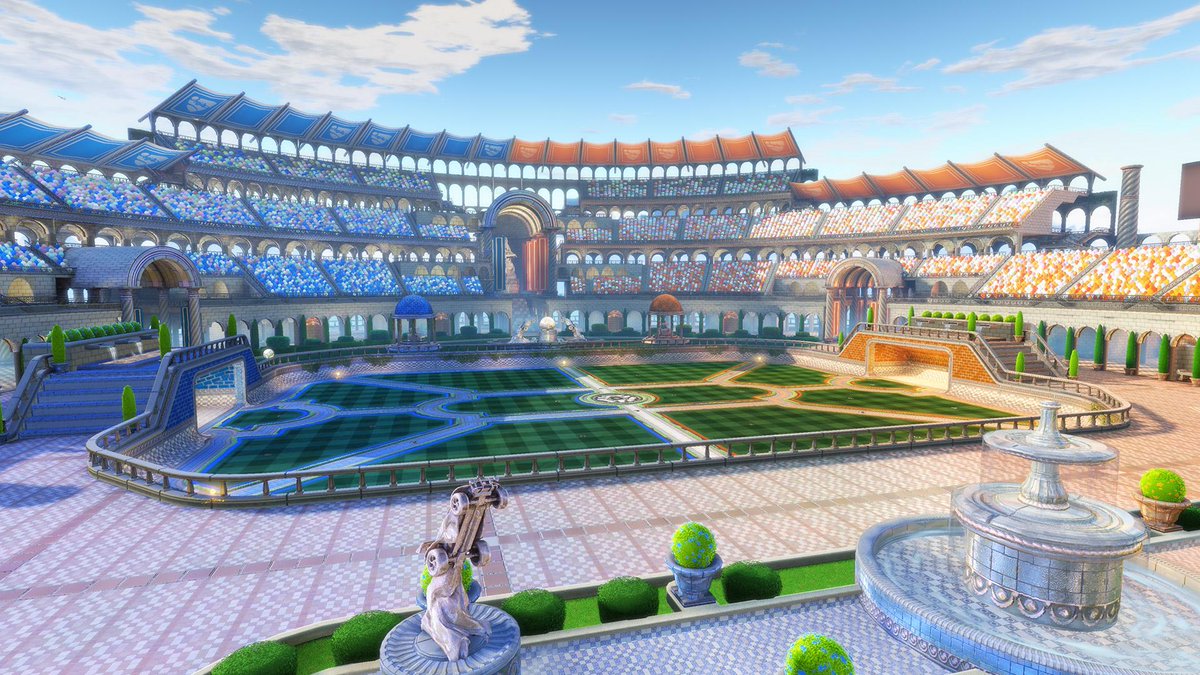 Rocket League fans will soon be battling it out in the gorgeous Utopia Coliseum.
Rocket League developer Psyonix has released a screenshot of a new map coming to the game "in a few weeks". Called Utopia Coliseum, it will be released for free.Rocket
League is available for PC and PS4, and has rapidly become one of the hits of the season. Everyone we know seems to be playing the sports-driving hybrid, and the game's popularity just keeps on rising.